Why Required Height Safety Inspections?
Many countries and cities have rules about how to keep and use almost all types of fall arrest equipment, as well as how they should be inspected. Thus, height safety inspections are a vital task regarding risk control as well as ensuring your equipment is in various usable conditions.
The safety of your workers depends a lot on your height safety inspections and on your equipment being in good condition.  What may look like a small hole or cut would mean the integrity of the equipment has been compromised. This might mean that the forces generated in a fall may result in the equipment failing.
So, it's important to check your height safety tools on a regular basis to keep them in a safe and usable state. With these regular checks, you can save the lives of your co-workers.
Why are height safety inspections vital?
When your workers need to work at height, you need to make sure they are safe by doing height safety inspections. All employees need to be familiar with the different types of height safety tools that they are using. Fall hazards and accidents can occur, and the type of work that needs to be carried out at the workplace can determine the type of safety tools required.
Working at heights means a place where if you work without taking any precautions, you could end up with an injury or even death. Thus, before starting the work, you must check the risks and safety equipment to see whether they are in good working condition or not.
Choosing and using the right kind of safety tools can help in reducing and even eliminating the risk of falls. Also, you need to ensure that all devices are stable, suitable, strong, and even inspected regularly. In addition to this, you need to ensure a competent person is using the devices.
Here are a few height safety tools, along with their features and important uses.
1. Ladder Access Bracket
These tools are designed to support substantial loads.
It offers safe and, temporary or permanent access to a wall or rooftop.
It can ensure that your workers can work safely at heights.
It can reduce the risks of injuries and falls.
 2. Roof Anchor Points
These are designed for the right fall arrest system.
These can protect the employees from a potential fall.
These include anchor points and several other height safety systems.
 3. Safety Harness
This tool is used to protect a height worker from a potential fall.
This specific tool is designed to use along with various other safety equipment, such as shock absorbers, lanyards, roof anchors, and many more.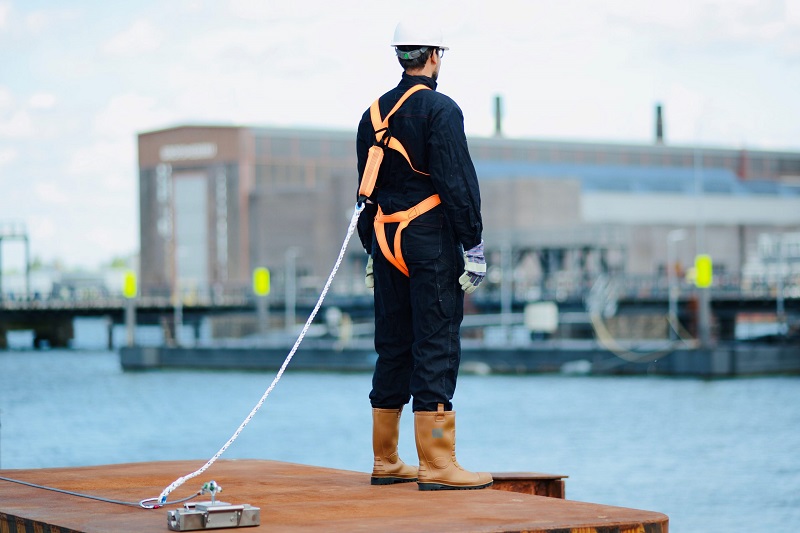 Important things you need to know regarding height safety inspections.
1. Conduct proper height safety inspections.
All your working tools and safety equipment need to be free from defects and damage to make the workplace secure and safe. Before you start your job, make sure that all of your safety tools have been checked. Whenever you see a defect in the height safety equipment, you should replace it without any delay.
2. Remember to provide workplace training.
Remember to keep some extra gadgets on hand to save your effort, time, and possibly someone's life. Dirty and faulty equipment can lead to a serious accident. To avoid those disasters, you need to arrange regular inspection and cleaning of your height safety equipment. In addition, offer workplace training to minimize fall risks and hazards.
3. A trained operator must conduct the inspection.
You need to conduct thorough height safety inspections with the help of a trained and competent professional. Professional inspectors will check if your fall-arrest devices have the right kind of locking mechanism and make sure that it is working properly.  Also, when it comes to line or rope protectors, the rope needs to be checked out carefully.
All height safety inspections need to be done in accordance with the instructions of the manufacturer. Therefore, no matter what kind of height safety tools you are using or what kind of trained employees you have, you need to ensure proper height safety inspections at a regular interval or both before and after using the tools, to ensure the security of your works as well as offer protection to your workers.